Join Jed Miller at Long Beach Boot Camp Semi-Private Outdoor Fitness Training.
9 REASONS TO JOIN
Instructed by Master Trainer @jedmillerfitness
Costs 65% Less than 1-on-1 Training
Designed for ALL Fitness Levels
SAFE Training Practices
On the Bluffs, ocean view
Unlimited 5X per week
Semi-Private 4 to 8 Members
Quick Workouts, 30 Minutes
NO CONTRACT Month-to-Month
---
JM's  BOOT CAMP GUARANTEE
Join Now with No Risk.
JM's Money Back Guarantee means if you're not totally blown away by this program in your first 10 days you can get every penny of your investment back.
Just give it a full 10 days so you can see the beginning stages of major results to your body and mind.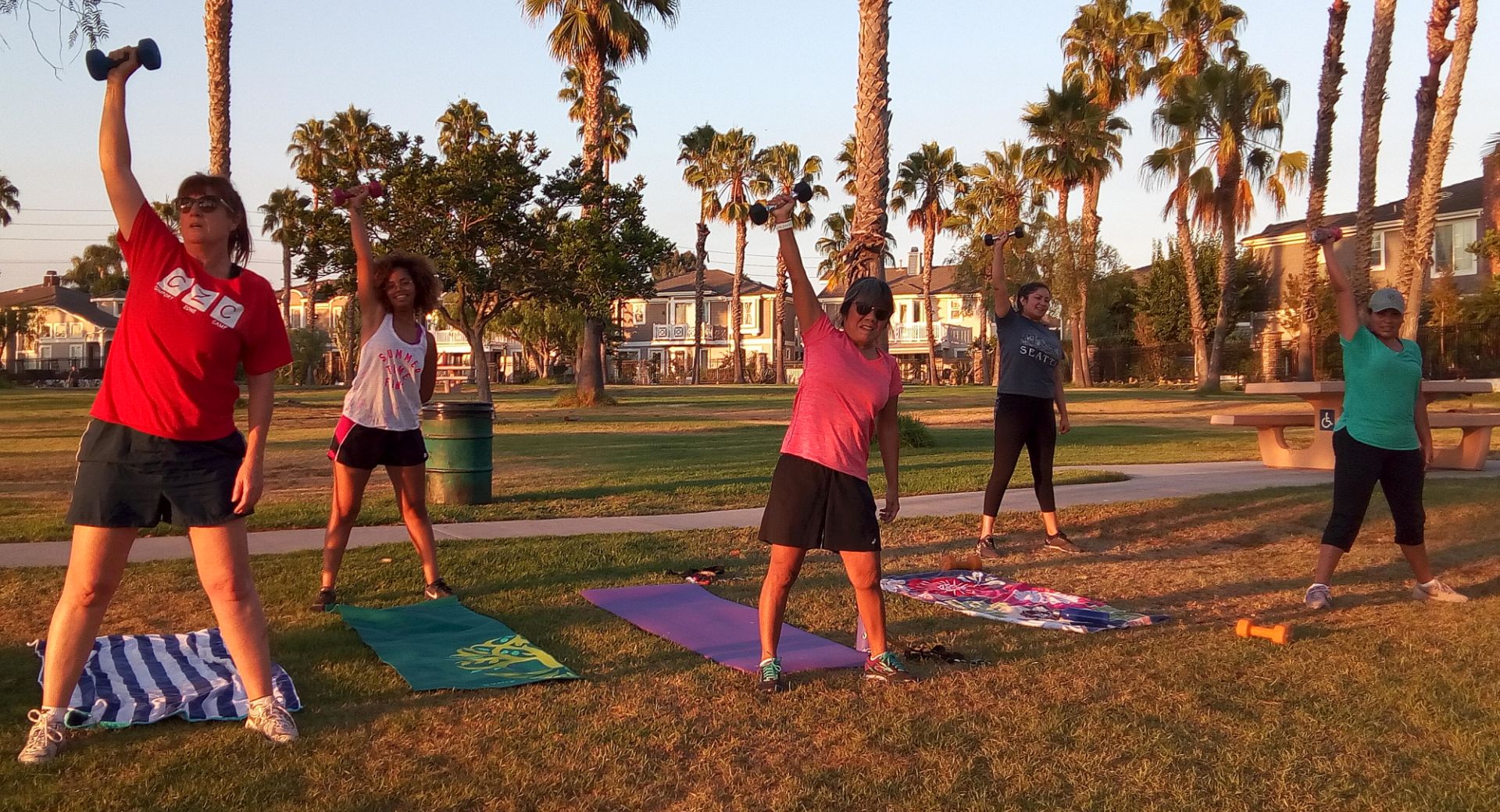 JOIN the program originally designed for Level 9 Boot Camp in Long Beach CA and see why people love it!
What a fantastic bootcamp for getting motivated with a great group of girls and a few guys. Energetic and exciting way to tone up and meet new people. What a joy to be doing such fun things outside. Great instructor. I highly recommend it for all levels!
Shelby  |  Long Beach CA

See more testimonials
---
Boot Camp for ALL of US

The Long Beach CA group exercise program is a chance for you to start getting in shape outdoors, in Long Beach CA. JM trains outdoor boot camps, semi-private groups and 1-on-1 personal training clients year round.
Mixed Method Muscle Confusion Boot Camp
5 DAYS PER WEEK
5:30pm Mondays
10:30am Tuesdays
5:30pm Wednesdays
10:30am Thursdays
5:30pm Fridays
JM's Long Beach Boot Camp is a specialized fitness training system which incorporates up to 9 training methods for awesome results, without plateaus.
Level 9 Training System helps each client to break through plateaus. You will find your own personal max and train just below that level. Staying just shy of a level 10 intensity on a scale of 1 to 10 creates the fastest results in the shortest amount of time.  This system helps in avoiding potential injuries and total burnout.
Varied Boot Camp Routines
In order to get consistent results you need to keep your body guessing so you never acclimate to a single exercise routine or training style. Every single program at Jed Miller Boot Camp is different from the last.
Boot Camp Body Shock
By using multiple methods of exercise you'll continuously shock your body and keep it in a constant state of recovery. Your metabolism with be elevated for up to 48 hours following each workout because of muscle tear healing.
A raised metabolism means increased fat burning long after you've worked out. By using body weight, resistance bands, dumb bells, kettlebells and plyometric training you'll soon see why so many people in Long Beach love Jed Miller's Boot Camp!